You Have Cash Sitting In Your Cloud...
This Software Has Already Helped Make Marketers More Than $800,000+
Instantly Turn Your
Google Drive, Dropbox or S3 Into A Recurring Profit Machine

In Less Than 59 Seconds.
Monetize Your Every Video, Passion and Idea With The Quickest,
No-Stress Membership Site Builder Ever.
*COMMERCIAL LICENCE INCLUDED
Make EVEN MORE Money By Quickly Making And Selling Membership Sites To Other People In Just Minutes.
(Even If You Don't Have Any Content Of Your Own
FAST:
From Your Cloud To A Fully Responsive Membership Site In As Little As 59 Seconds
EASY: Totally Newbie Friendly.
Can Be Used By Anyone - No Tech Skills Or Experience Needed
PROFITABLE:
The Creator of This Software Banked Over $800,000 By Using THIS EXACT SOFTWARE to market his products.
ALL INTEGRATED:
20+ autoresponders​ and GDrive, Dropbox and S3
NO EXTRA COST OR EFFORT:
Profit From FREE GoogleDrive, Dropbox and Amazon S3 Accounts
NO EXPENSIVE HOSTING REQUIRED:
We've Got You Covered.
PROTECT YOUR CONTENT:
Lock Your Value Behind A Paywall And Make Sure No One Steals Or Copies Your Products Or Ideas Ever Again.
NO ADMIN REQUIRED:
Automatically Sends Out Login Details To All Your Members.
SCALEABLE:
Start Growing Your Profits To 4 to 5 Figures A Month In Recurring Profits
GET PAID MORE:
Drip Feed Content And Lock Premium Content Behind A Pay Wall.
BUILT IN:
WYSIWYG Builder With READY TO GO TEMPLATES Means You Can Sell Access To Your New Membership Site STRAIGHT AWAY - No Need To Pay For Another Builder
NO RECURRING FEES EVER:
*Only When You Buy On This Special Offer Right Here On This Page
COMMERCIAL LICENCE INCLUDED:
So You Can Profit From Selling On Your Sites To High Paying Clients. Even If You Don't Have Any Content
Watch Your Brand New Membership Site Be

Created In Less Than 59 Seconds:
Tribe Engine Has Already Helped
Make US Over
$497,631 Online:
See How Much Our Early Adopters (Already!)

Love Tribe Engine
All It Takes Is Just 5 Easy Steps:
Step #1: SELECT
Monetize Your Videos And Additional Content Instantly - By Adding Them From Your Storage Drives With Just One Single Click.
Step #2: CREATE
Multiple Sites And Courses. If You Can Drag n' Drop, You Can Create A Profit-Making Membership Site In As Little As 59 Seconds.
Step #3: SELL
Create A Landing Or Sales Page From One Of Our High-Converting DFY Templates With Our Built-IN Builder And Be Ready To Sell Your Access To Your Fully Fledged Membership Site In Minutes.
Step #4: GET PAID
Hear That Satisfying *ping* Of Your Payment Processor As You Make Yet Another Sale. All Major Payment Processors Can Be Added With Just One Single Click:
Step #5:
CAPTURE LEADS, AUTOMATE ADMIN AND SELL MORE:
Connect Your Autoresponder With Just One Click And Not Only Will You Add To Your List And Profits With Every Member, You'll Also Obliterate Your Admin As Tribe Engine Will Automatically Do It All For You….
And BOOM! One Fully Fledged Membership Site -
Ready To Profit From And Create You A Profitable Tribe.
All Possible In Less Than 59 Seconds!
With Tribe Engine, You Can Make Money From The Stuff Sat On Your Cloud.
And not just money.

RECURRING money.

Membership sites are the KING of recurring income.

Because they allow you to drip feed content, lock higher priced content behind a paywall

Adding multiple recurring income streams

Build, grow and scale your online profits

And allow you to make money from your content and products, passions, interests and ideas, month after month after month.
Membership Sites And Video Courses Have A High Perceived Value. And I Want You To Profit From This.
And Now Is Your Perfect Time To Start Creating And Selling Sites With Tribe Engine
Right now, more people than ever are becoming part of online communities, getting their information, classes, tutorials and more as part of membership sites.

It's becoming a more normal part of our society and a really important way of generating addition, recurring income when our usual income streams may be limited or restricted right now.

More people than ever are turning to the internet to teach, inform and maintain a community -

And now YOU can be the one to help them to do that. AND charge them for the service.
Because It's Not Just Selling Access To Your Own Sites Where You Will Profit…
I'm Even Giving You An Included Commercial Licence So You Can Make Money Selling Membership Sites To Other People.
For just a small one time investment today, you can sell membership sites to paying clients.

Whether it's local businesses (who REALLY need your help right now!)

Or selling them on Fiverr, Upwork, Freelancer for quick cash...

Or simply selling them to your friends and family who have content they want to profit from too…

You can do all that without any extra investment.

Without any recurring fees.
And Without Having To Have ANY Content Yourself.
You'll make and sell membership sites to others for far more than you'll pay for Tribe Engine today.

And all the profit you make is yours to keep forever. 100% of it. It's time to look at your wallet and smile.
Here's An Example Of Some Of The Kinds Of Membership Sites
You Can Make And Sell For 100% Profit:
All These Websites Generate 7 Figure Revenue Per Year
Hi, I'm Mosh Bari,
7 Figure Marketer
Like you, I was looking for a reliable way to unlock RECURRING income online.

I knew membership sites were the most profitable way to do it.

I had so much potential profit sitting on my cloud.

Videos, PLR, white label rights, resellers, software, PDFs, E-Books and so much more…

And there was so much I still WANTED to create and profit regularly from.

But without getting it off my cloud and onto a membership site -

It was only ever going to be potential profit. Wasted profit.

I needed to find a membership site solution that worked...
I Started Looking For A Membership Site Solution That Was Fast, Easy And Allowed Me To Protect And Profit From My Content.
That Allowed Me To Connect, Organise and Present My Videos and Content With Just 1 Click.
But most solutions I tried were:
Overcomplicated (you literally needed a tech degree to run it! Or it did TOO much and was well over what I required!)
Too expensive (most membership site softwares charge a recurring fee).
Somebody told me to use Wordpress = BAD IDEA.

Wordpress is a blogging platform. A great one. But it's NOT designed to handle membership sites. It's too clunky. Plugins don't work together nicely. It breaks. Your members hate it. It makes them so much less likely to stick around paying you. (Believe me, I learnt this the hard way!)
What I Needed Was A Solution That Was:
OH - And I Wanted It To Be Able To Make You Recurring Profits With Membership Sites EVEN IF You Don't Have Any Content Or Products Of Your Own...
It Simply Didn't Exist.
I Have Been Using Tribe Engine Myself to Sell My Products And Information, Share My Content and Help Power My Launches…
And Generate Over $800,000 in Profit Over the Past 12 Months.
And with the recent changes in the world. I thought it was the perfect time to release it to you.

So that YOU can start profiting from your passions and interests. From your skills, knowledge and experiences.

Profit from Profit from any content, products, PLR, videos, courses, white labels, resellers, with just one click.

Protect your content.

Power your launches.

Run your online classes, communities and tutorials and so much more.
And if you DON'T have any content of your own - STILL be able to benefit from the recurring profits that membership sites bring you by making and selling them to paying clients.

Fast. Easy. Effortless.

And with no BS.

No tedious, time-sucking tech or frustrating learning curves.

No succumbing to using not-designed-for-this Wordpress and regretting it.

Just professional, slick looking membership sites, created in just minutes and with almost no effort -

Easy to use and easy to sell.
Introducing:
From The Cloud To Recurring Profits In Less Than 59 Seconds.
Fast. Flexible. Easy.
What Can I Do With Tribe Engine?
Share Your Expertise, Passions, Products, Content, Videos, Software and More AND Get Paid For It.
Create a Side Hustle, Open Up Multiple Recurring Income Streams
Protect Your Products And Information From Pirates Put A Price On Your Knowledge and Expertise
Drip Feed Your Content To Keep Members And Subscribers Hooked And PAYING.
Lock Your Exclusive 'More Valuable' Content Behind Higher Priced Memberships
You Can Even Sell Membership Sites To Local Businesses for 100% Profit With Your Included Commercial Licence
But Most Of All You Can Make Recurring Money From Monthly PAID Subscribers. 💰💰
Here's How You Can Quickly And Easily Build Your
Paying Tribe With Tribe Engine.
No Matter Your Niche, Passion Or Interest.
Put your students and mentees inside your Tribe `Engine. They'll be well looked after...You'll have all the tools inside to keep them engaged, skilled-up and PAYING.
Software Product Launchers:
You can put all your new customers inside Tribe Engine and use it to give them exclusive access to your training videos, product updates and email your list directly from the app.
Host all of your valuable content on Tribe Engine with just one click and never have a problem with people stealing your content ever again.
We all know the most profitable way to build your tribe is to keep them on your own platform. So stop giving so much money to Instagram and FB and start taking those profits for yourself.
Online Service Providers:
Whether it's, how-to tutorials, fitness classes, yoga, grilling recipes - anything and everything can become a video course.
You're not the only one who shares your passion for your fandom. So lock your premium content behind Tribe Engine and share your most valuable fan secrets - with a cash contribution.
Anyone With Any Passion ``And Any Interest:
Your passion becomes the key to recurring profits. Knowledge is power and people are willing to pay for it. It costs you nothing, it makes you everything.
Let's Delve Deeper Into Just How Fast And Easy

Tribe Engine Is To Use:
Step #1: SELECT
Monetize Your Videos, And Additional Content Instantly - By Adding Them From Your Storage Drives With Just One Single Click.
Step #2: CREATE
Create Multiple Websites And Courses. If You Can Drag n' Drop, You Can Create A Profit-Making Membership Site In As Little As 59 Seconds.
Step #3: SELL
Create A Landing Or Sales Page With Our Built-IN Builder. And Be Ready To Sell Your Access To Your Fully Fledged Membership Site Right From `The Get Go.

And To Make It Even Easier And Faster We're ``Even Including Templates ALREADY Proven To Convert. All You Need To Do Is Add Your Info And You're Good To Go`!
Here's Some Examples Of The Awesome Templates You're Going To Get...
Step #4: GET PAID
The most exciting bit of making your brand new membership site - is that satisfying *ping* of your payment processor as you make yet another sale.

`All major payment processors can be added with just one single click:
Step #5:
CAPTURE LEADS AND SELL MORE
Don't forget, the money is in the list. And when you connect your autoresponder with just one click, not only will you be able to add to your list and your profits with every member…

But you'll also be able to sell and promote more of your own or affiliate offers and add even more to your growing bank balance.

Membership sites are the key to recurring income and by adding your autoresponder to your copy of Tribe Engine - you're adding another recurring income to your bow.

And Tribe Engine is clever, it'll even send your members their login details automatically - so you don't have to do a thing. It's like having your own personal secretary!
Check Out Just How Well We
Beat The Competition For Value:
Tribe Engine Is Your Key To

Unlocking Recurring Income.
And It's Never Going To Cost You Any Recurring Fees Ever.
But only when you purchase your copy of Tribe Engine today. This is a one-time offer. When click below and get started today, you'll be grandfathered in, without ever having to pay another cent ever again.

And you'll never have to give us a commission or anything...all the recurring profits you can make, are 100% yours to keep. To do what you want, for you and your family. The only way is up.
A Great Membership Site Creator Like This Is The ONLY Solution You Need.
Easier, Faster And Simpler Than ANY Other Solution Out There.
BUT We Simply Cannot Offer It For Just
A One-Time Cost For Very Long…
In fact, the very second the timer on this page expires, this one time offer will be removed completely and you will instead have to pay a monthly fee that is likely to be higher than the one-time investment you only have to make today.

I'm not being cruel - it's just that this is my long term business, not a flash in the pan software. I'm serious about supporting my customers throughout every step of their Tribe Engine money making journey.

Future developments and updates will of course be free to you - BUT they cost my team and I money.

Hosting is free for you but costs us money.

And the ongoing costs of my team to support you - mean I simply cannot offer Tribe Engine for a one time cost anywhere other than this page.

I want to help give you the kick start you deserve (after a pretty challenging year).
So get started today = be grandfathered in. 😊
Wait until the timer on this page expires = pay monthly. 😟
Remember, If You Market Anything Online

You Need A Membership Site
If You Want Recurring Profits

You Need A Membership Site
And The Beauty Of Tribe Engine Is That It Makes It Fast, Easy And Effortless.
You Have Everything You Need To Make Recurring Profits Right There On Your Cloud Storage.
And Just One Click Can Start You Off As Soon As Today:
If You're Not Charging For Your Videos And Valuable Content -
You're Leaving Money On The Table...
A few years ago I met a guy who shared positive mental health tips in a FB group. He did regular videos and inspirational posts. He wasn't monetising it all and his content was great and really helping people.

I encouraged him put his content into a membership site. He did. And within a few weeks, he had more than 10,000 members, all paying a little $$$ each month to take advantage of his knowledge and BOOM!

He now has a recurring income, by doing NOTHING MORE than he was already doing! And now is also a published author. Membership sites literally open doors…
And Now It's Your Time to Open Your Door to
Recurring, Regular Income…
Remember, Just One Single Member,
Or One Membership Site Sold -
Will MORE `Than Cover Your
Investment In Tribe Engine Today.
And whether you are monetising your own content, videos, products and more…

Or simply charging hungry local and online clients for membership sites at a time when they are crying out for them the most.

You already know that with Tribe Engine you can make your membership sites in no-time - with no stress, no hassle and leaving you more time and money to enjoy the good stuff.

You know that investing in Tribe Engine today is a no-risk opportunity, you will never regret. You have nothing to lose, and everything to gain.

So jump right in and we'll see you on the inside.

Welcome (FINALLY) to recurring income online.
Newbie Friendly, With No Technical Skills
or Learning Curve Required.
Fast, Easy and You Can Have Your First Site Set Up
And Ready To Sell In Less Than 59 seconds!
Create Course From Google Drive

---

Create Course From Dropbox

---

Create Course From Amazon S3

---

Agency Rights

---

Built in Page Builder

---

Built in Page Templates

---

Connect 20 Autoresponders

---

Get Paid From JVZoo, W+, PayPal, Stripe, Thrive Cart, PKST

---

Automatic Information Product Delivery

---

Priority Support

---

50 Professional Course Template Bonus

---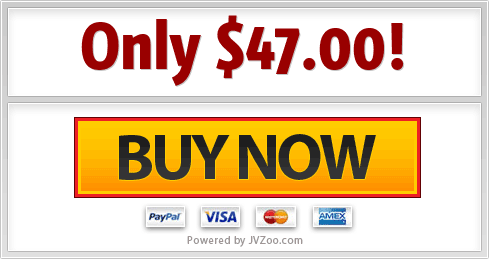 Frequently Asked Questions
Q. Is Tribe Engine compliant with all social network guidelines?
A. Yes, our software follows all prescribed guidelines and compliances across platforms. We make constant efforts to ensure that we adhere to all the necessary guidelines and regulations. However, we still recommend being careful while selecting the social media network of choice.
Q. Is my investment risk free?
A. We understand the value of money. Your investment in Tribe Engine is supported by our regret-free policy. If you don't enjoy the experience as much as we do, simply ask for a full refund & we will give it to you without any questions asked.
Q. Is Tribe Engine Windows and Mac compatible?
A. Yes, Tribe Engine can be accessed from all browsers, operating systems & devices! Simply log on from anytime anywhere through our cloud-based network.
Q. Do you charge any monthly fees?
A. We're unlike the rest of our "competition". No monthly fees if you buy Tribe Engine within the SPECIAL offer period. Now make money without spending all of it!
Q. Will I get any training or support for my questions?
A. We have designed a step-by-step tutorial for you to become an expert within minutes. All your endeavours are supported by our backend support team at any time of the day!
Q. Do I need to download & install Tribe Engine somewhere?
A. You never have to download Tribe Engine or update it ever. Our software is a 100% hosted on the cloud that makes it light on your computer & faster than ever!
Q. How is Tribe Engine different from other available tools in the market?
A. Tribe Engine may have a lot of competitors but no real competition. The sophisticated technology is easy to use & FASTER than any other! This results in higher customer engagement and satisfaction to help drive up your sales and profits.
P.S. You have already seen how Tribe Engine is going to make the videos and content on your cloud storage into a profitable membership site with just one click and in less than 59 seconds. With integrated payment processor, autoresponder and built in page builder...No matter your passion, interest or niche, you can have your first membership site, up and running, selling and profiting right from from day one. And with your included commercial licence, you're not restricted to just making your own membership sites...You can quickly and easily make profitable membership sites for other people and pocket 100% of the profit for yourself.

P.P.S. BUT you only have until the time below expires to gran your copy for just a one time price. Right now, you can get unlimited, unrestricted access for less than the price than everyone else will have to pay PER MONTH when this exclusive launch offer is over. So get started today, pay once and once only and start making recurring profits that are 100% yours. There has NEVER been a better time to build, grow and profit from your Tribe online and other business owners need the help from you to get their content online too. Make sure you're the one to sell it to them. For 10X the price of your small one time investment today.